I got a huge response to my call to tell me about 2016 books in my Facebook post!
Here is what I have so far.
Yes, I know some people are left out. It is not intentional; I just did not know about your book or couldn't find the information. (Or you did tell me about it, but I had so many respond that I lost track of it. I am sorry! It is not intentional and I will be sure you are on PART TWO of the post!)
Another post will follow in the next month or two with additional titles and covers.
In the mean time, get out there and order the books, and let me know if I left anything out!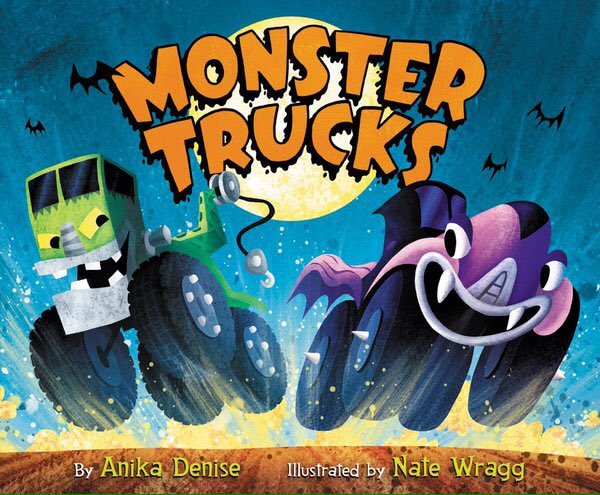 Be on the lookout for….
Fly Guy: Ninja Christmas by Tedd Arnold
From Day One by Rosemary Wells
Catch a Kiss by Debbie Diesen
The Bot that Scott Built by Kim Norman
Ten Little Fingers, Two Small Hands by Kristy Dempsey
The Not So Quiet Library by Zachairah OHora
What This Story Needs is a Munch and a Crunch by Emma Virjan
The Happiest Book Ever by Bob Shea
Ballet Cat: Grandma's Favorite Favorite by Bob Shea
Quit Calling Me a Monster! by Jory John, illustrated by Bob Shea
Five Little Ducks by Denise Fleming
This is NOT a Cat by David LaRochelle
More-Igami by Dori Kelber, illustrated by G Brian Karas
Puddles by Kevan Atteberry
Giant Squid by Candace Fleming, illustrated by Eric Rohmann
Chicken in Space by Adam Lehrhaupt
Mary Had a Little Glam by Tammi Sauer
I Love Cake! Starring Rabbit Porcupine and Moose by Tammi Sauer
Little Excavator by Anna Dewdney
The Water Princess, by Susan Verde, illustrated by Peter Reynolds
Teachers Rock! by Todd Parr
Memoirs of a Parrot by Devi Scillian, illustrated by Tim Bowers
Return by Aaron Becker
88 Instruments by Chris Barton
Some Writer! by Melissa Sweet
Fire! by Donald Crews
Charles Darwin's Around the World Adventure by Jennifer Thermes
It is Not Time For Sleeping by Lisa Graf, illustrated by Lauren Castillo
Waiting for Snow by Marsha Diane Arnold
Quack and Daisy Beyond the Meadow by Aileen Stewart
Ninja Bunny: Bunny Vs. Bunny by Jennifer Gray Olson
A Hop Is Up! by Kristy Dempsey, illustrated by Lori Richmond
Swallow the Leader by Danna Smith
Bella's Fall Coat by Lynn Plourde illustrated by Susan Gal
"Baby Bear's NOT Hibernating" by Lynn Plourde illustrated by Teri Weidner
I Am The Mountain Mouse by Gianna Marino
Still A Gorilla by Kim Norman
She'll be Coming Up the Mountain by Kim Norman
Ferocious Fluffity by Erica Perl, illustrated by Henry Cole
SHY by Deborah Freedman
Sea Monkey and Bob by Aaron Reynolds; illustrated by Debbie Ridpath Ohi
Hooray for Today! by Brian Won
Norbert's Big Dream by Lori Degman
Push. Dig. Scoop. by Rhonda Green, illustrated by Daniel Kirk
Goodnight! Goodnight! by Carin Berger
Mermaid Goldilocks and the Three Bears by Jan Brett
A Voyage in the Clouds by Matthew Olshan, illustrated by Sophie Blackall
I WILL NOT EAT YOU  by Adam Lehrhaupt, illustrated by Scott Magoon
Groovy Joe by Eric Litwin, illustrated by Tom Lichtenheld
Dear Dragon by Josh Funk
T Rex Crashes Your Birthday Party by Jill Esbaum
Your Alien Returns by Tammi Sauer
Fit it Man by Susan Hood, illustrated by Arree Chung
Best In Snow by April Pulley Sayre
Squirrels Leap, Squirrels Sleep by April Pulley Sayre, illustrated by Steve Jenkins